INMARSAT, PARTNERED WITH HAIGH-FARR, SELECTED TO DEVELOP SATELLITE-BASED TELEMETRY SYSTEM FOR ROCKET LAUNCHES BY UK SPACE AGENCY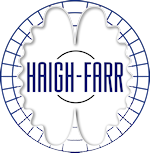 03.24.21
Inmarsat has been awarded a National Space Innovation Programme (NSIP) contract from the UK Space Agency to develop an in-orbit telemetry relay system called "InRange". Inmarsat says that "InRange service will reduce the dependency of space launch providers on traditional, expensive ground-based monitoring systems infrastructure for their rockets and will provide a more cost-effective, flexible solution, available globally via Inmarsat's geostationary L-band satellite network."
Haigh-Farr, a world leader in the design, development and manufacture of antenna assemblies, will support Inmarsat along with Mitsubishi Heavy Industries (MHI) with the development of the L-band antenna which will be used in conjunction with a Safran Data Systems transmitter.
"Haigh-Farr has been fortunate to support many exciting programs in our 51-year history," said Norene Farr, CEO of Haigh-Farr. "We are thrilled to collaborate with Inmarsat, MHI, and Safran Data Systems as we work to provide innovative solutions for global launch providers."
Please visit Haigh-Farr's website for additional information on the wide variety of antennas we design and build for our customers including our newest technology—an Electronically Steerable Array (ESA) antenna system designed to gather RF energy emitted from multiple sources independently moving throughout complex flight and ground scenarios.